.
Calmont
If you are physically fit and free from giddiness, you should not miss a trip across the Calmont climbing track
With an average slope of 70% the Calmont is the steepest vineyard in Europe.
Its loose slate surface and the Mediterranean climate guarantee the internationally vaunted quality of the local Riesling wines.
A challenging ascent of sometimes alpine character sets highest demands for your physical endurance.
But all the strain will afterwards be rewarded with a magnificent view on the idyllic Moselle valley with its romantic woodlands and picturesque villages along the gently meandering river
On the opposing bank of the Moselle it is worth to take a trip to the ruins of the Stuben monastery.
The former Augustinian nun's monastery once enshrined the famous Staurothek; a locket of great importance in art history, which once was said to contain the largest splinter of the Cross of Christ.
Allow yourself to be enchanted by the mysticism of times long past.And then, in the evening, you may enjoy a good glass of wine and reflect upon the exciting experiences you made during the day.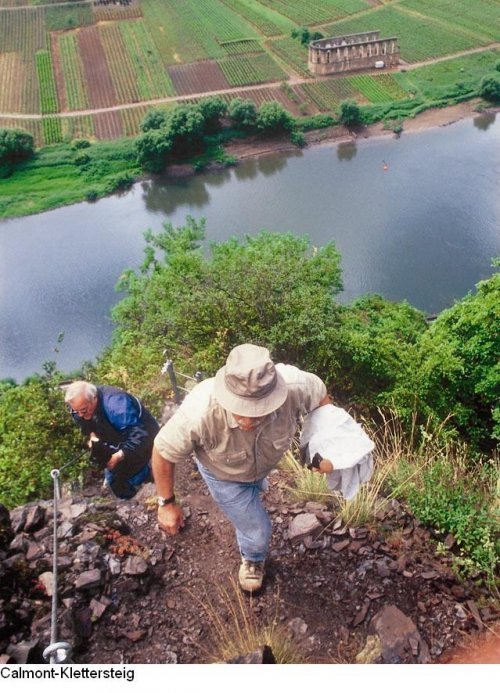 This article is already 68844 Once seen.
---
.