.
Wine&culinary
The Moselle area is famous for its exceptional wines.
In particular the elegant Riesling wine from steep and steepest slope vineyards as the Calmont, the "Osterlämmchen" or the "Feuerberg" is well known amongst wine connoisseurs ranging far across the borders of the Moselle valley.
But also the manifold other wines, such as the "Elbling", the "Dornfelder" or the full-bodied burgundy wines promise a delectable treat of the very special kind.
Many sommeliers stock up on exclusive specialities like Ice Wine or Beeren-Auslese. In particular it is worth to emphasize the tangy, hand jounced, gently sparkling wines which outshine the taste of many types of champagne with ease.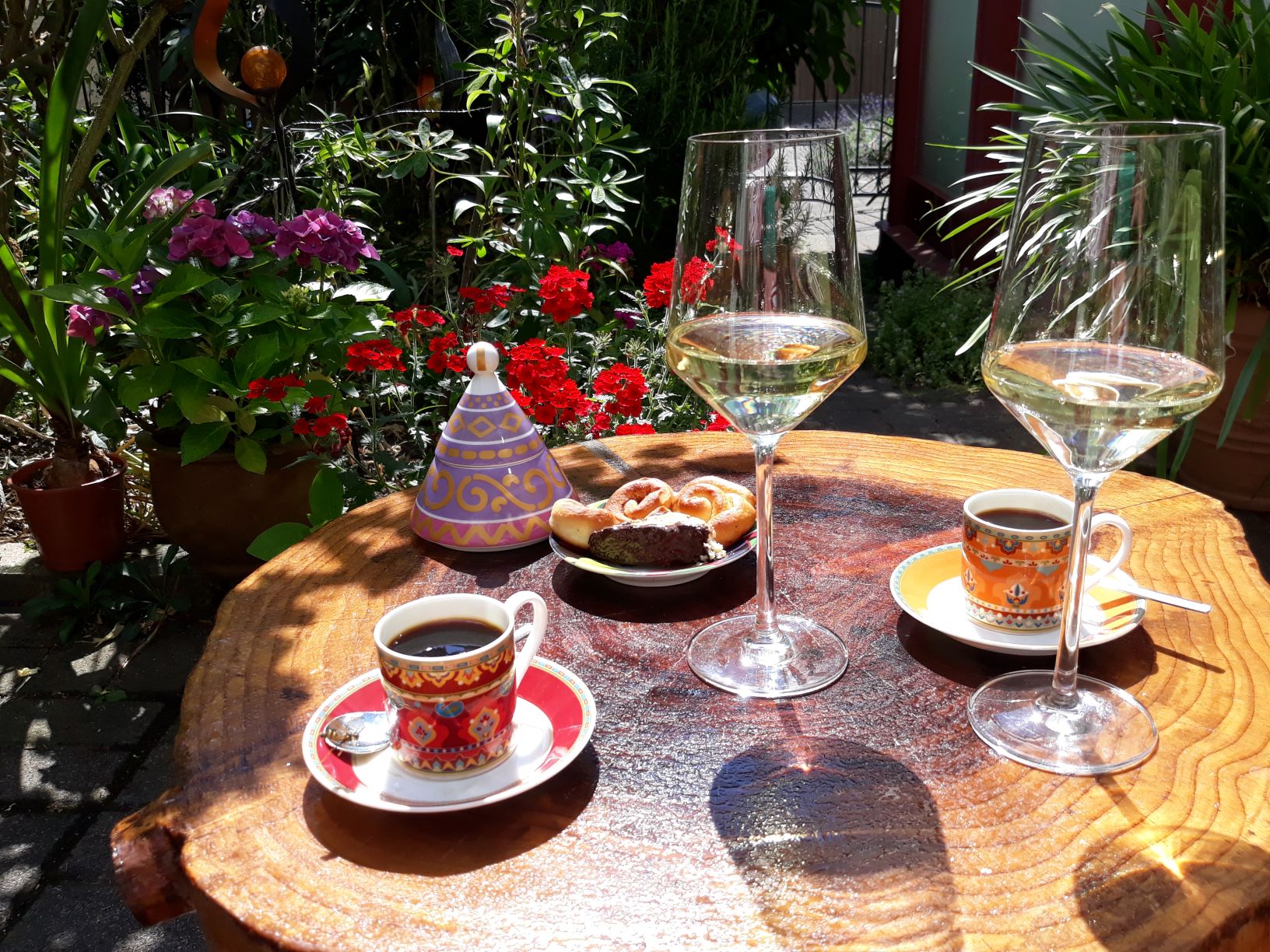 As variegated as the wines are the high quality products of the local hard liquor manufacturers.
As told by a long tradition they extract the spirit of the wine into the bottle and distil the finest flavours of fruit to exquisite compositions of selected liqueurs and brandys.
Ediger-Eller thrives by winegrowing. The local winemakers are happy to invite you to an unhurried wine tasting or to a sightseeing tour into their rustic cellars.
Culinray
A broad range of choices for the sophisticated palatine awaits you any time of the day.
Lot of excellent restaurants and luxurious hotel gastronomies will always offer you a free table.
In particular it is recommended to taste delicious regional menus, for example with "Red-Wineyard-Peaches"
Rustic taverns ("Straußwirtschaften") offer hearty Winemaker's dishes along a good glass of best wine from the Moselle area.
For the smaller appetite you can find a snack bar right at the Moselle shore, where you can buy a tasty snack in between.
In the afternoon you can enjoy the beautiful sunny days in one of our coffee bars along a piece of cake and a cup of coffee.
This article is already 166827 Once seen.
---
.