.
Holiday and Leisure
The gorgeous nature along the Moselle offers near limitless possibilities for extensive walks around the countryside or relaxing trips "out in the green".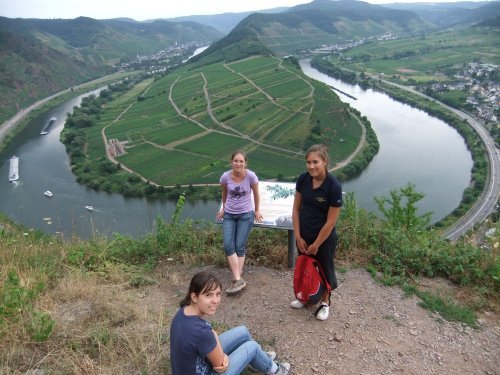 Experience the touch of history on a trip to the ruins of the Stuben monastery or the nearby Roman burial grounds.
Enjoy the beauty of the Moselle on board of one of the comfortable riverboats.
If you feel adventurous and are fit and free from giddiness you could also dare to face the climbing track on the Calmont – the steepest vineyard in all Europe!
Get inspired by the natural zest for life of the local people and join us in one of the many festivities and events of the local clubs and societies.
Or you can make use of the sophisticated Golf resort on the hills above Ediger-Eller.
This article is already 201917 Once seen.
---
.