.
Hartelijk welkom in Ediger-Eller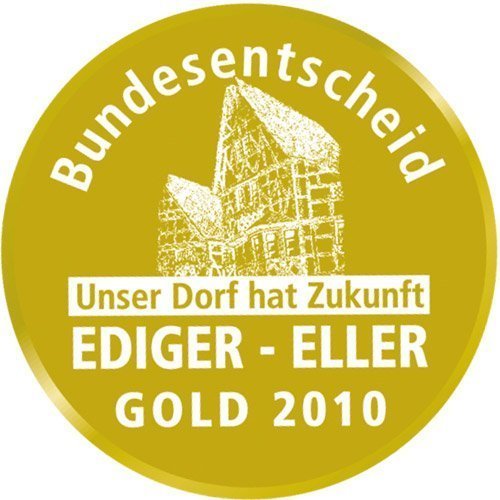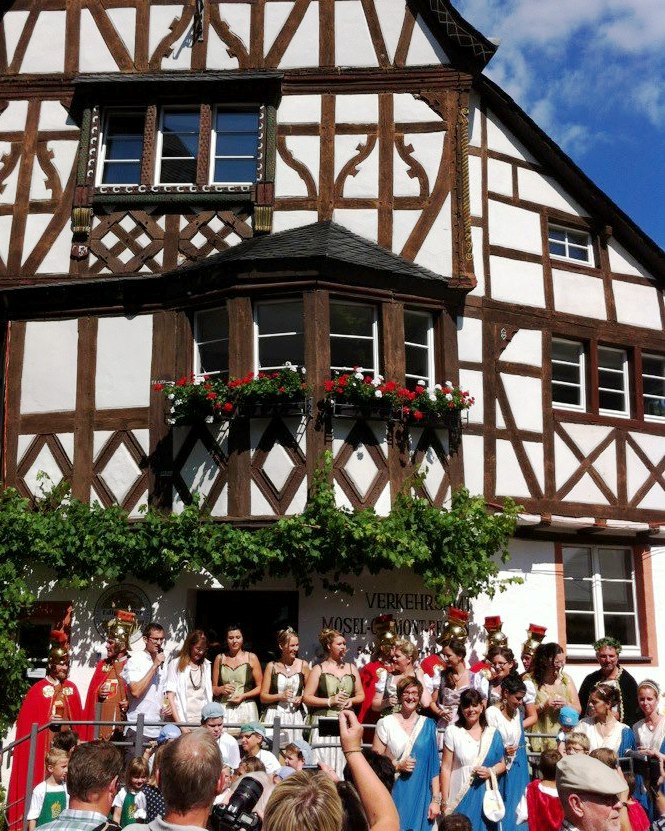 In een aantrekkelijk rivierenlandschap, omgeven door bergen, wijngaarden, weiden en bossen ligt het schilderachtige dorp Ediger-Eller. Een attractief vakantiedorp, midden in het hart van het Calmont gebied. In 2010 werd Ediger-Eller met het predicaat "ons dorp heeft toekomst" met een gouden medaille onderscheiden.
In 2014 kreeg de regio Calmont de kans om aan een Europese wedstrijd voor dorpsvernieuwing deel te nemen, De totaliteit, duurzaamheid en het voldoen aan de eisen van het gestelde motto maakten dat de  dorpsontwikkeling van uitstekende kwaliteit in Vals/Zwitserland met de tweede plaats bekroond werd.
Haar mooie Moezel wijnen, uitstekende gastronomie en gastvrijheid, alsmede het unieke aanbod aan geschiedenis en cultuur maken van Ediger-Eller een veelzijdige vakantiebestemming in een bijna mediterraan klimaat. Families met kinderen, actieve gasten en gasten die voor hun rust komen, iedereen ligt ons aan het hart en is bij ons van harte welkom.
We verheugen ons op u!
---
Vakantie en vrije tijd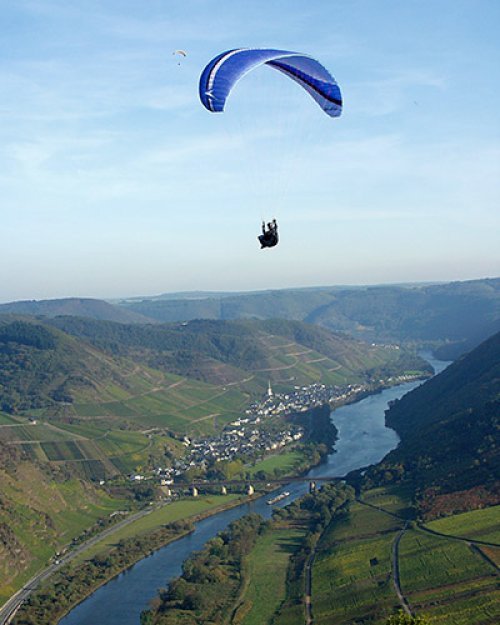 We willen graag, dat u zich in Ediger-Eller prettig voelt.
Onze gastheren- en vrouwen scheppen daarvoor de beste voorwaarden. Service en kwaliteit staan bij hen hoog in het vaandel. Het aanbod van eenvoudige tot meer luxueuze accommodatie is veelzijdig te noemen. U verblijft uw mooiste dagen van het jaar in een waar vakantieparadijs. Of u nu kiest voor een kanotocht of een relaxte boottocht op de Moezel, een fietstocht maakt, een terrasje pakt, de berg Calmont beklimt, wandelt, of u de voorkeur geeft aan paragliding of liever golf speelt op het hoogplateau van Ediger-Eller.
Gasten die met hun camper onderweg zijn, overnachten bij ons langs de oevers van de Moezel en campingliefhebbers zetten hun tent en/of caravan op de idyllisch gelegen camping.
Met het "Gästeticket" reist u gratis met de bus en/of trein (Landkreis Cochem-Zell).
---
Wijn & culinair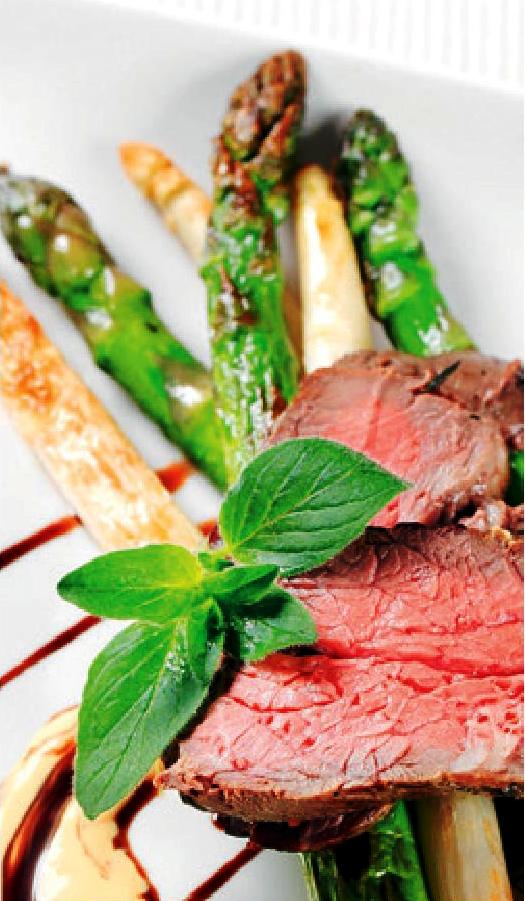 Ediger-Eller is broemd om haar buitengewoon mooie wijnen. De elegante Riesling is tot ver buiten de grenzen van het Moezeldal bij wijnkenners bekend.De steile hellingen, de bodem, het klimaat en de kennis en ervaring van de wijnboeren vormen tezamen het "Terroir" en maakt dat hier een uitzonderlijke wijn groeit.Maar ook vele andere bijzondere wijnsoorten laten kenners van extra klasse genieten. Combineer de excellente wijnen met culinaire delicatessen uit onze regio. U kunt bij ons uit een groot aantal eetgelegenheden kiezen, bij ons terecht voor een eenvoudige snack, maar ook de fijnproever komt aan zijn trekken. Voor iedere beurs en smaak is er een passende gelegenheid.


 
---
Cultuur en geschiedenis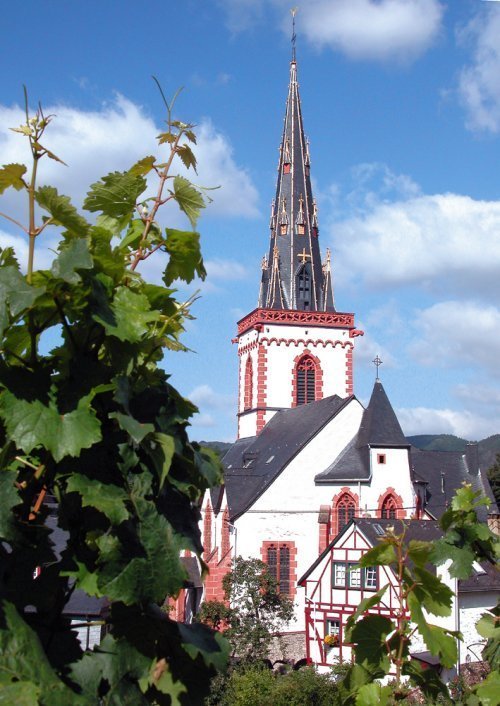 Een rondleiding door het historische centrum van Ediger-Eller, met of zonder gids, zal ongetwijfeld indruk op u maken: imposante voormalige kloosters, adellijke (binnen)plaatsen, prachtige vakwerkhuizen, twee historische kerken alsmede een gedeeltelijke intact gebleven stadsmuur getuigen van een grote historische betekenis. Prachtige sacrale kunstvoorwerpen, figuren, waardevolle schilderijen of het wereldberoemde steenreliëf "Christus in der Kelter" maken dat ook de kunstliefhebber Ediger-Eller graag bezoekt. Enkele vakwerkhuizen staan op de monumentenlijst.
---
.